Hidden Agenda™
Pre and Post Injection Care Serum
PRE & POST INJECTION CARE COMPLEX™
FEATURING OUR INJECTION CARE COMPLEX®
Defy downtime with this innovative, velvety serum formulated with our proprietary PRE & POST INJECTION CARE COMPLEX™ to reduce injection site irritation while helping to even the skin tone.
Arnica Montana leads this formula with an active concentration of 15%, boosting skin renewal


Shea Butter nourishes, softens and provides a barrier on the skin


Argan Oil moisturizes skin, improves the feel of elasticity and supports a healthy glow


Coco Caprylate/Caprate are emollient, fatty esters from coconut that support the moisture barrier
View full details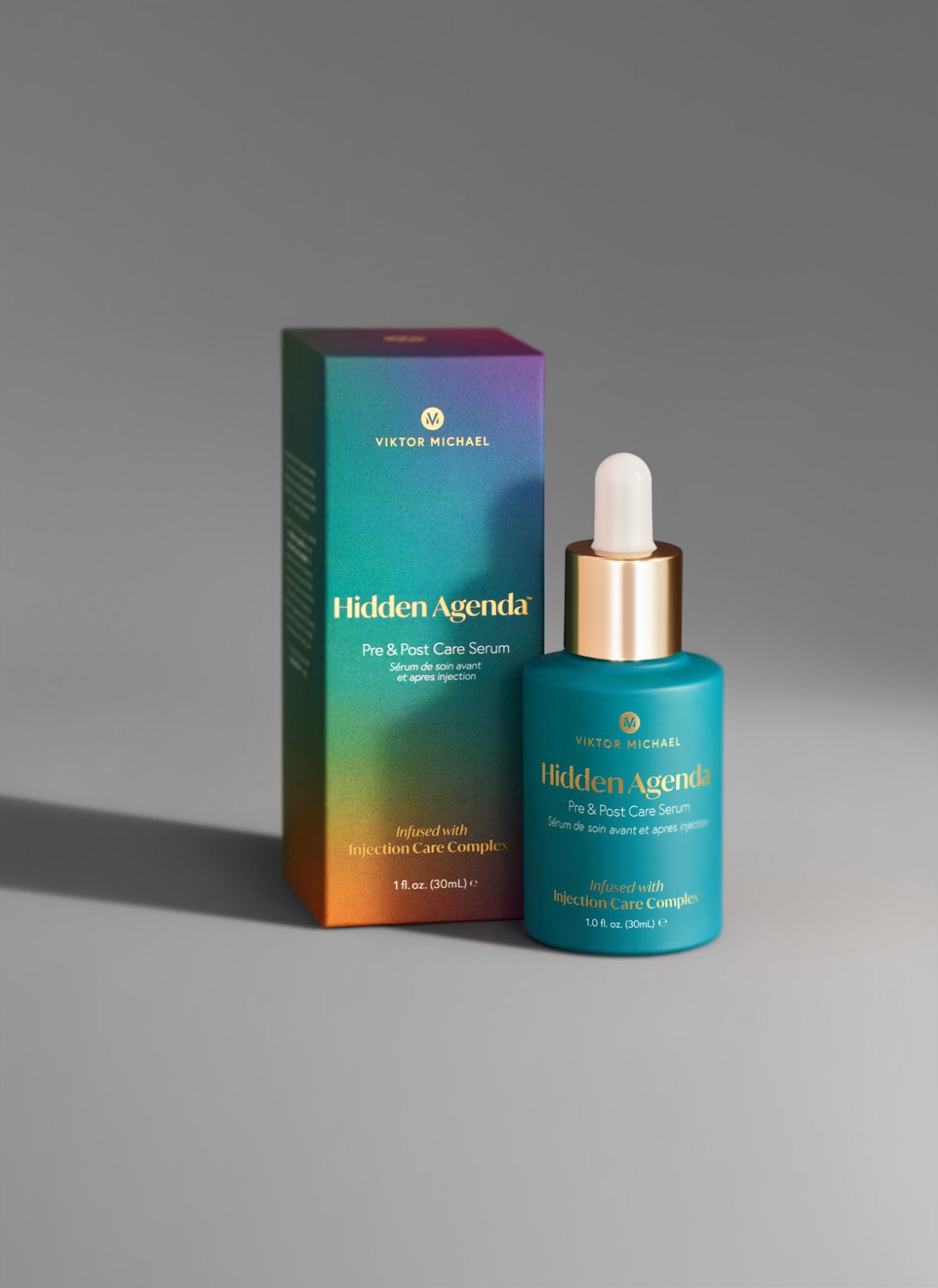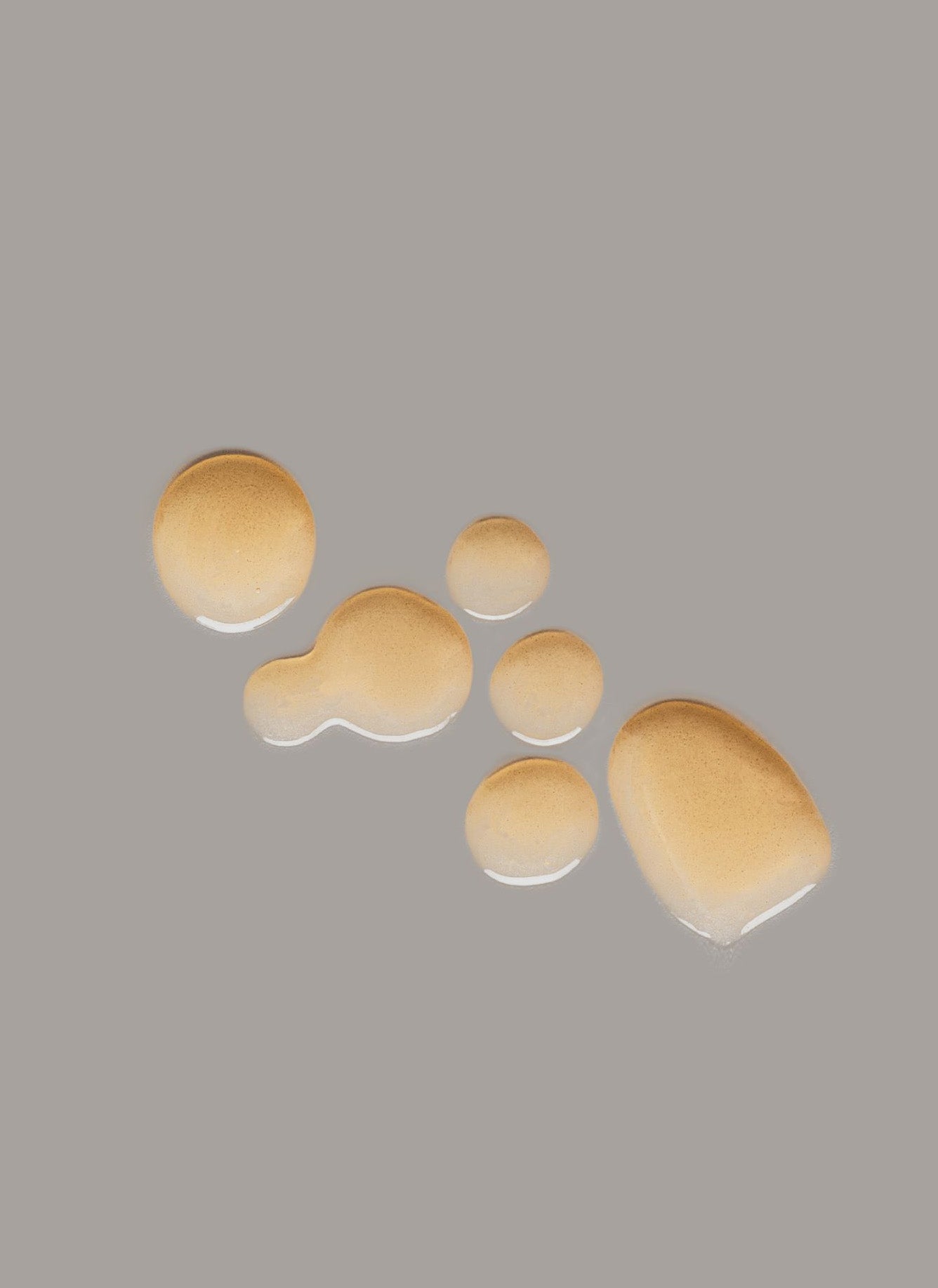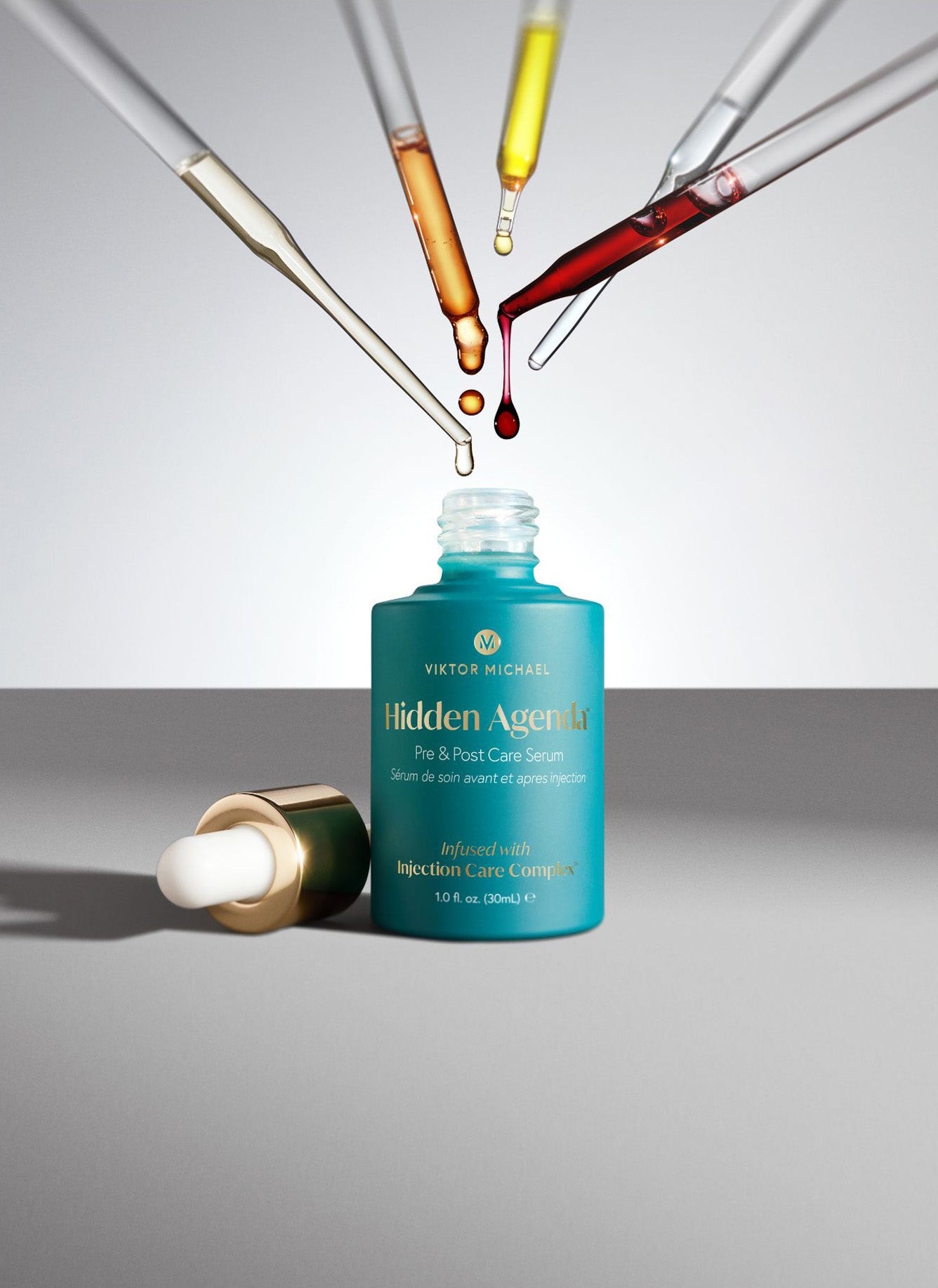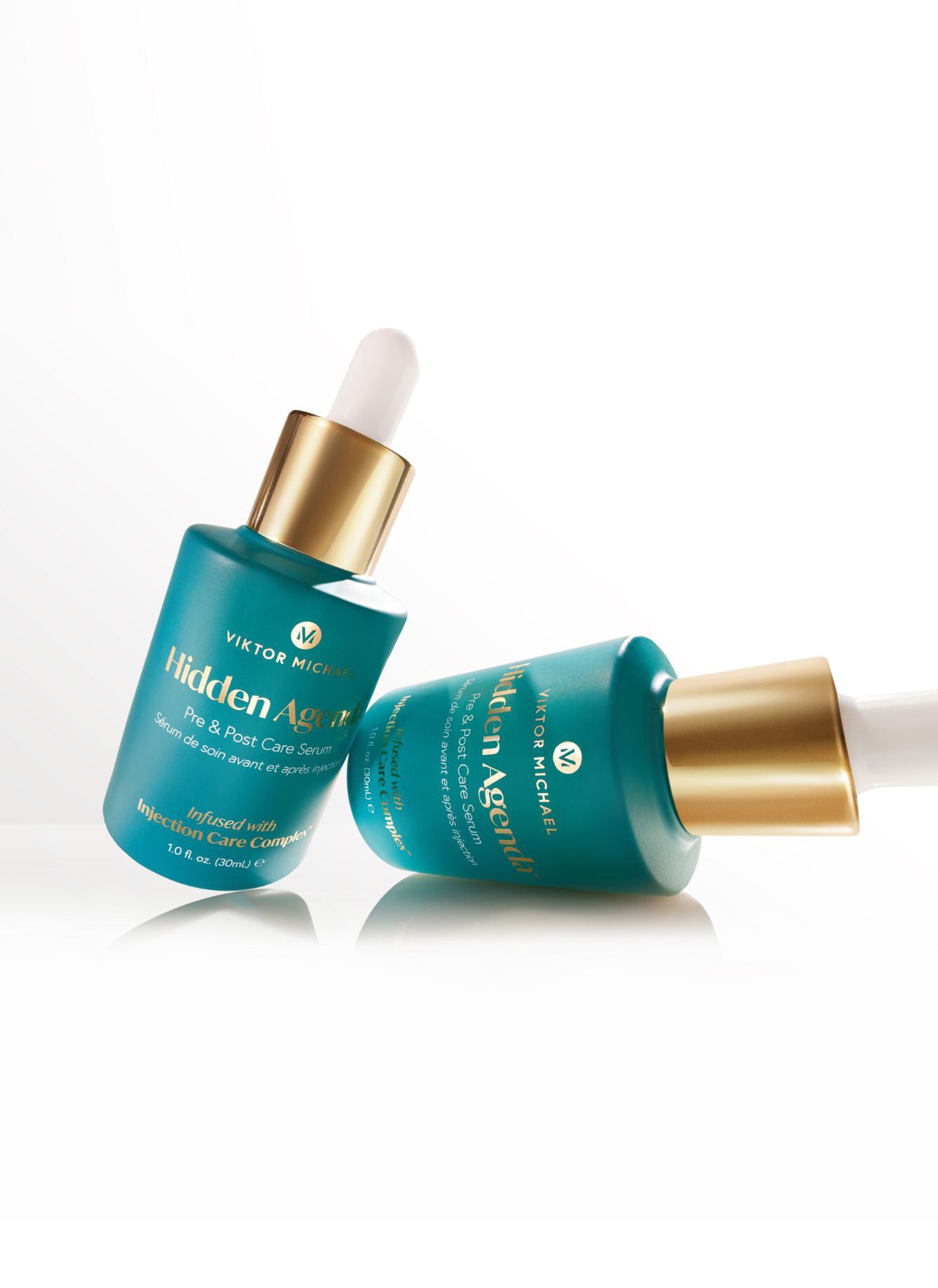 The Proof Is In The Performance
In a rigorous Consumer Perception Study that measured post-injection recovery, 100% of participants agreed that Hidden Agenda is the best post-injection product they have used to reduce discomfort compared to other cosmetic products. Additionally, after 3 days:

100%
agree skin feels healthy and soothed
100%
agree skin feels healthy and soothed
97%
agree this product comforts skin and is gentle and non-irritating
94%
agree skin looks noticeably calming than it did right after injection
91%
agree skin feels more comfortable than it usually does after 3 days post-injection
4 Stages of The Injection Cycle
Hidden Agenda™ is formulated exclusively to rejuvenate and support skin's radiance throughout the injection cycle, from pre-treatment through post-injection and maintenance.
Use Prior To Procedure To Prepare Skin
3-7 days prior to injection, apply serum at least once per day to cleansed, dry skin.
Immediately reduce post-injection irritation
A few hours following injections, while you're recovering, apply serum to cleansed injection site to rapidly reduce irritation. Continue to spot treat every 3-4 hours for the first day.
Speed Up The Body's Natural Regenerative Processes
For 7-10 days post-injection, apply directly on and around the injection area. Repeat this application process 2-4 times daily.
Boost Healthy Hydration, Collagen Production And Radiance
Once skin has fully recovered, use Serum as part of your daily skincare regimen to boost healthy-looking hydration, and radiance.
Injection Care Complex®
Our proprietary, patent-pending complex of enzymes, acids and phytoactives is proven to reduce the appearance of injection site irritation, while helping skin look and feel softer, smoother and more hydrated.
Isododecane, Glycine Soja (Soybean) Oil, Dimethicone/Bis-Isobutyl PPG-20 Crosspolymer, Caprylic/Capric, Triglyceride, Dicaprylyl Carbonate, Butyrospermum Parkii (Shea) Butter Extract, Coconut Alkanes, Arnica Montana Flower Extract, Croton Lechleri Resin Powder, Bromelain, Argania Spinosa Kernel Oil, Orbignya, Oleifera Seed Oil, Coco-Ca prylate/Ca prate, Silica, Essential Oil Blend
Arnica Montana

is the #1 recommended ingredient for wound repair, known to help reduce the appearance of bruising and swelling after injections.

Bromelain

is an enzyme from pineapple known to reduce irritation. Along with Arnica Montana, it is the most often recommended ingredient for post-injection skin care.

Dragon's Blood

a deep red resin from the sap of the Croton Lechleri tree, promotes healthy-looking skin.

Babassu Oil

high in lauric and myristic acids, nourishes while moisturizing the skin.
Isododecane, Glycine Soja (Soybean) Oil, Dimethicone/Bis-Isobutyl PPG-20 Crosspolymer, Caprylic/Capric, Triglyceride, Dicaprylyl Carbonate, Butyrospermum Parkii (Shea) Butter Extract, Coconut Alkanes, Arnica Montana Flower Extract, Croton Lechleri Resin Powder, Bromelain, Argania Spinosa Kernel Oil, Orbignya, Oleifera Seed Oil, Coco-Ca prylate/Ca prate, Silica, Essential Oil Blend